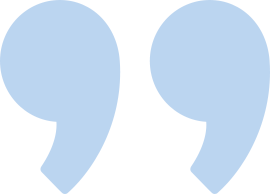 I believe excellent customer service still exists and at GBSS we pride ourselves in making your experience storing with us a great one.

Vincent Kennedy
Centre Manager

Facilities are best we've seen. Staff friendliness and willingness to help is exceptional

J Allen
Sutton Coldfield

Great overall package of services helps my business to run smoothly. Can't thank you enough

F Greaves
Streetly

Fantastic service. Solved our problem of where to put everything when our son returned from University. Thanks for your help

J Salter
Four Oaks

My circumstances changed several times whilst in storage and the flexibility was outstanding

C Short
Sutton Coldfield

Warm welcome. Always take time for customers.

W Miller
Kingstanding

Always polite & helpful. Clean bright premises

D Bates
Mere Green

Superb service from Vince and Matt. Always available to access the unit whenever we wanted to. In the process of moving house they made this as easy as possible. Would absolutely recommend!!!

Jamie

Fantastic facility and very friendly staff. You can tell the manager, Vincent, loves what he does. I closed my unit today after having it for over a year and was admittedly a little sad. Would absolutely use them in future if needed.

Ellenore

Found that price for storage space was fairly decent. Location is good and looks secure too. Lots of CCTV and difficult to gain access to the main storage facility without the sufficient codes. Feel reassured leaving my valuables there.

Julia
Birmingham

Had a lock up with GBSS for around 6 months. So far absolutely no complaints, great customer service from the manager Vin. They can't help you enough when asked. We have regular deliveries a that are all taken care of on the day. 10/10 service and all at a very competitive cost. Excellent.

James

I recently gave up my unit after 3 years and have to say that I have received an excellent service ! The building is immaculately clean and tidy ,all on one level , secure , and easy to access . There are pallet trucks and barrows for moving your stuff round ! The manager Vinny is very helpful and will do anything to improve your experience. I cannot recommend GBSS enough !

Chris
Birmingham

Excellent friendly service. Clean,secure enviroment. Will use again.

Dave
Great Barr

I used Great Barr Self Storage for over a year and always had a fantastic service, friendly welcome whenever I visited and a very competitive price. The storage is very clean, well lit and all ground floor which makes access to all the rooms easy and convenient. Trolleys and sack trucks provided were always available and proved to be a great help. I would definitely recommend using Great Barr Self Storage.

Kieran
Streetly

I have stored with GBSS many times over the last few years for both business and personal usage. The rooms are always clean, secure and well presented and the service is excellent. If ever I need storage it will always be my first port of call and I have recommended it to all my friends and family.

Chris

I started using Great Barr Storage when my own business out grew what I could store in my own home. From the first phone call the manager was helpful and knowledgeable with regards to price, insurance and unit sizes. I was invited to look at the units before I decided what suited my requirements with out any pressure. The manager is very personable and I have no doubts about recommending them.

Kat

I have used great barr self storage several times over the last 4 years and always found the building to be clean and well maintained and the service has been second to none. opening hours have never caused any problems and I will continue to use in the future

Matthew
Birmingham

We have used Grear Barr Self Storage for the last three years. Storage here is absolutely safe as there is superb security. All units are easily accessible and are clean and well lit. We store here with total peace of mind.

Pete & Lyn